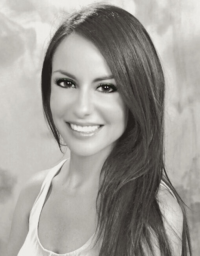 Writing.
It seems like I've been doing some form of it ever since I was a kid going door to door interviewing neighbors to acquire "news stories" for the makeshift paper I'd put together then distribute around the block where I grew up.
Since then, I've channeled my passion for words into a career path that has brought me into contact with an endlessly interesting range of projects, platforms, and people.
I graduated from UCLA before heading overseas to the UK to earn a BBC-accredited Master of Arts in Journalism.
After returning home to San Diego, I launched a freelance writing career creating copy for a wide variety of renowned clients including Intel, Stanford Children's Hospital, and Wyndham Hotels, among several others.
I pour my entire heart, soul, and attention to detail into every project and pride myself on producing compelling content on tight deadlines.
When not putting pen to paper (or fingers to laptop keys), I can typically be found buried in a book, attempting some sort of outdoor activity that's beyond my physical capabilities, or daydreaming about my next travel adventure.
Skills Marketing copy and journalism—print, broadcast, & multimedia
Location San Diego, CA